MOSCA PSERRAS
Western Sydney University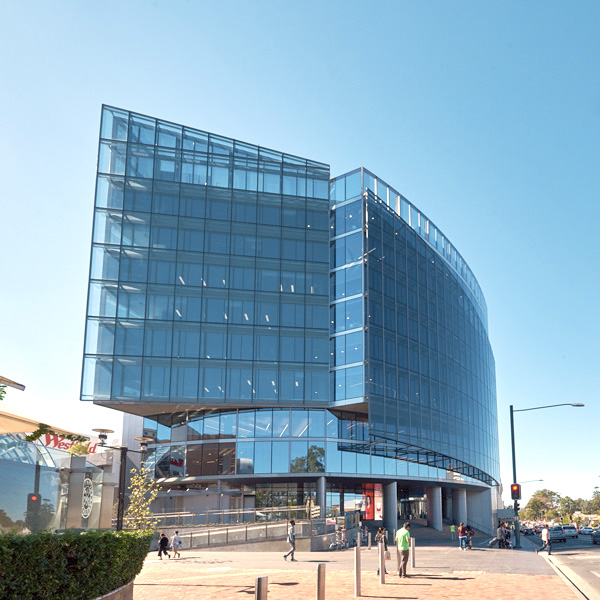 Wrapped in a double skin of glass, the sculptural form of this building creates a spectacular backdrop to the vibrancy of a revitalised Macquarie Street Mall, through  a layering of space, light and transparency.
Setting a new standard for architectural excellence and sustainable design in greater Western Sydney, the building has been designed to achieve a 4 star green star rating, using the latest technologies for improved efficiency in energy and water consumption.
On the ground floor, the building breaks free from the grid with a curved form, allowing greater pedestrian movement through the site. The grand stair which spills out onto  the street serves not only as the main entry into the building, but as an amphitheater to the mall, creating a moment of pause to reflect on the history of the site and the  heritage listed St. Luke's church. This notion of connection to space and time has been reflected in the addition of stair voids to all floors to provide for a vertical campus.
Project name
Western Sydney University
Program
Education
Location
Liverpool, NSW
Year
2017
Outcome
8,300sqm of commercial space
Client
B H Property Holdings Pty Ltd